This article explains how to claim the various prizes that are offered through HSEL by participating in competitions.
How does this work?
Compete and achieve the proper placement in an HSEL-sanctioned tournament as a team or individual to be awarded prizing.

Once achieved, our team will email the admin of the roster or player a prizing form (sampled below) to start the process of prizing disbursement.

Forms not submitted within 30 days may result in the forfeiting of prizing.

Prizes will be awarded in the order that forms are received.

All prizing emails will come from prizing@generationesports.com.
Prizing Form Sample: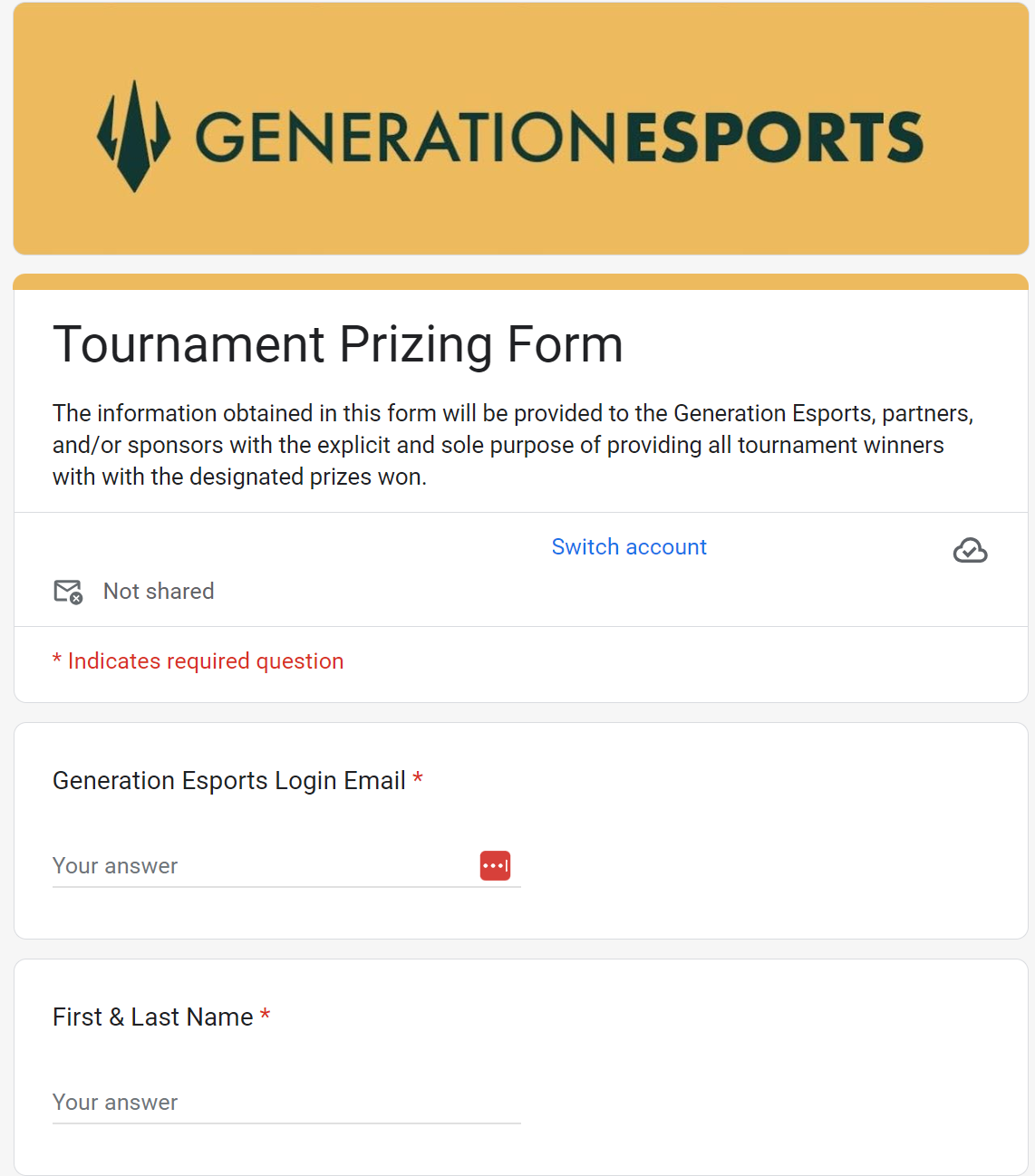 Frequently Asked Questions:
I just won. Where is my prizing?

Congratulations! Our team will be emailing you within 10 business days with the next steps for claiming your prizing!

I just redeemed a quest prize. How will I receive that prize?

Our team will email you your prize directly.

How long will it take for my prize(s) to arrive?

Prizing will take several weeks from the completion of the tournament to be fulfilled.

I have filled out the form but still have not received our prizing. What can I do?

Please reach out to our

Support Team

to see if there are any updates that are required prior to shipping.

I won a scholarship. How do I claim those winnings?
For prizing questions or concerns, please email prizing@generationesports.com.