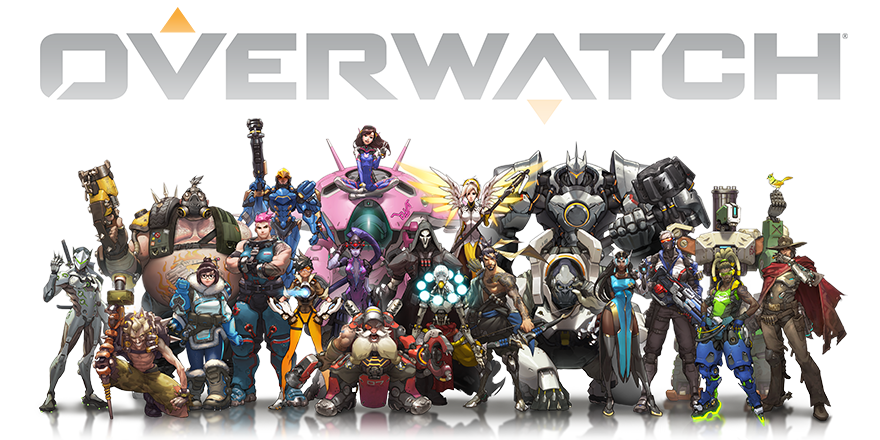 Developer:

Blizzard Entertainment
Publisher:
Blizzard Entertainment
Platform:
Playstation, Xbox, Switch, PC
Genre:
First-Person Shooter (FPS)
Crossplay: Yes
Price:
$20 (PC) $60 (Consoles)
Rating: T for Teen
Overwatch 101
Overwatch is a 6v6 "Hero Shooter", full of different playable characters, each with their own unique abilities, mechanics, etc. Each team can only have one of each hero active at any given time.

For PC, Overwatch is available to download on the Battlenet Games Client.

Upon release, Overwatch quickly rose to the upper echelon of the esports world with its dedicated focus on standout team-focused gameplay.

Competitive Overwatch games are played across three different modes:

Assault (Attackers attempt to capture series of points; defenders hold them off)

Control (Both teams fight to capture a single objective)

Escort (Attackers escort a payload while defenders try to stop their progress)

Each game mode ends when Attackers accomplish their objective OR Defenders hold off until the game timer reaches zero.
Mechanics
Below is a more in-depth look at the characters and abilities present in Overwatch:

Each hero has unique weapons and abilities suited for various situations.

Heroes are separated into three distinct categories:

Damage

heroes seek out to engage and defeat opponents using their various tools and abilities. It is the duty of a damage hero to secure eliminations.

Support

players empower their allies by healing, boosting damage, or providing vital utility. These heroes are essential to a team's survival.

Tanks

soak up damage, create space for the team, and break apart fortified positions. Heroes in the tank category will lead the charge.

Along with each hero comes multiple abilities. These are defined in three ways:

Active (need to cool down between uses. Average 2 per hero)

Passive (unique, inherent abilities/perks that do not need to be activated)

Ultimate (powerful abilities; charge them by healing allies or dealing damage)
Extras