Open Brawlhalla from the Steam client (PC) or your console's home screen.
Select "Custom Game Room" and choose "Create Room".

Choose the "join" option if you are joining an already-created room.

Set the room type to "Private Room".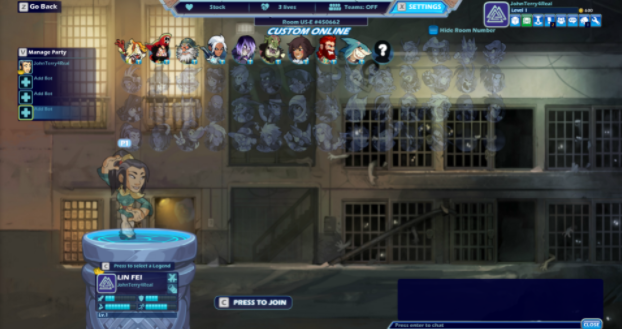 Copy and paste the room code near the top of the window in the Generation Esports match page.

Ensure settings comply with your communities ruleset.

Select "Ready for Battle" once all players have chosen their character.

Players will vote on the chosen map, then the match will begin.