This article explains how to use the Generation Esports match page to communicate with opponents, report scores, etc., as well as where to locate match history. For a guide on how to use the Queue System, please review the QUEUE SYSTEM 101 article.
Match Page
The match page is where teams/players can view their opponent's game names (gamertags), report scores (winning team/player only), and utilize the match chat.

A match page can be accessed in a few ways:

Queue System - users are redirected to a new match page upon matching with an opponent

Prescheduled - Match page accessible in the "Today's Play Times" box on a user's dashboard or (in the case of playoffs) through a tournament page's leaderboard/bracket.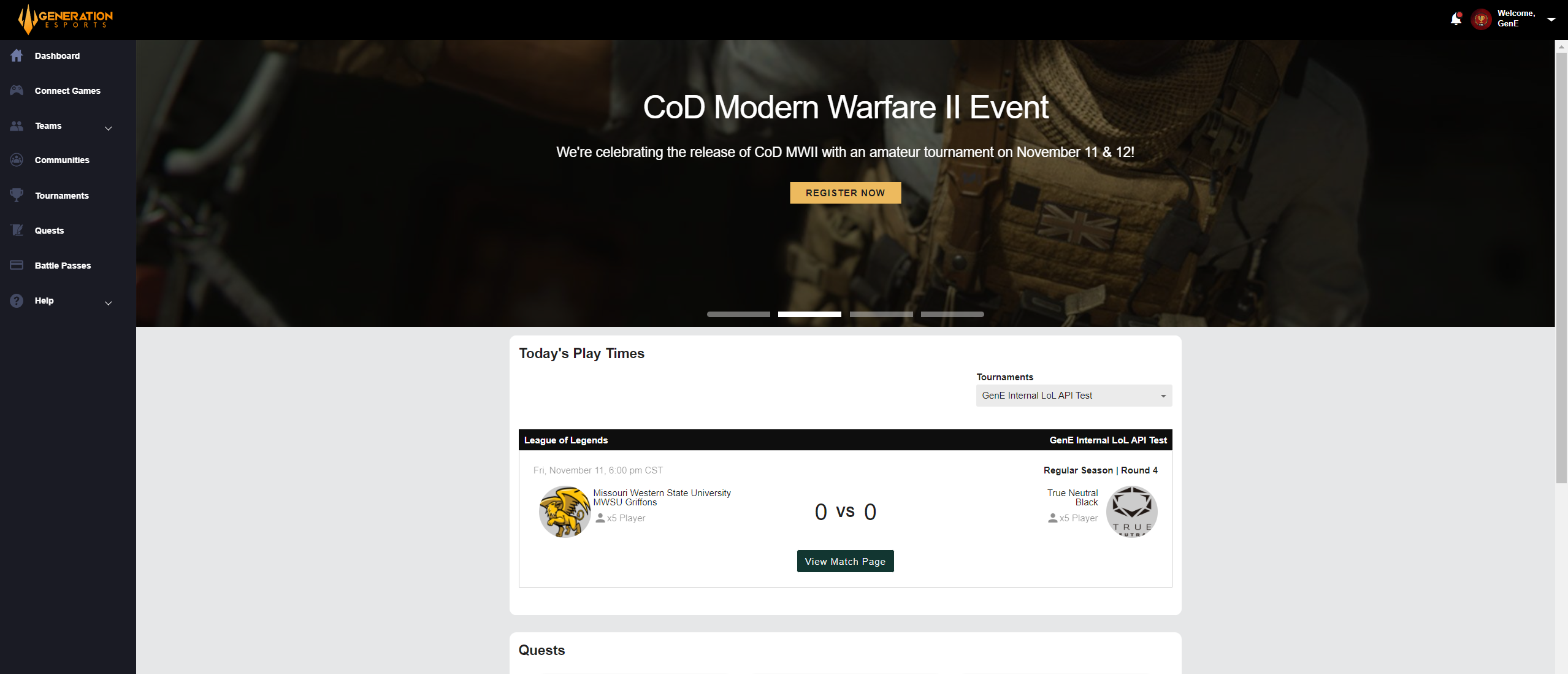 MATCH PAGE KEY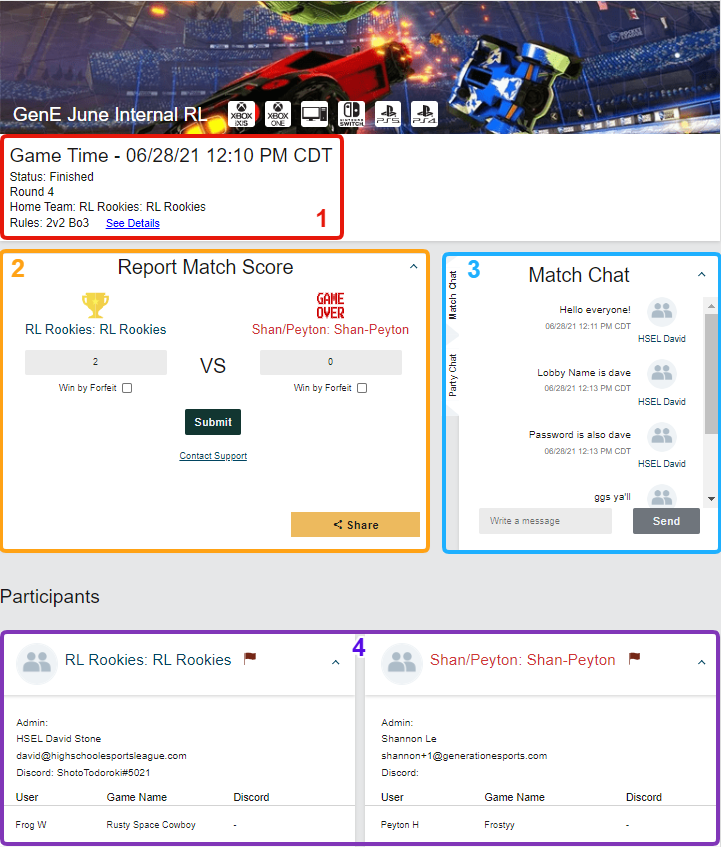 Box 1
Game Time - Basic information showing the day & time of the match.
Status - whether or not a score has been submitted (Incomplete or Finished).
Round - The "stage" or "week" of the specific competition (i.e. Round 4 is akin to Week 4).
Home Team - The team who will create the custom/private match. This is randomly designated by the Generation Esports platform.
Rules - Format (team size and "Best of x") & Game Rules ("See Details").
Box 2
Report Match Score - This is where the winning team will input the overall match score (games/rounds won vs. games/rounds lost).

If the match was forfeited, You must first contact support before clicking the "win by forfeit" box under the winning team's name.
You will need to choose the reason for the forfeit by using the drop down box.

Round differential - round differential. (A team with 15 rounds won and 10 rounds lost will have a round differential of +5.) This applies to Valorant, Rainbow 6, CS:GO only and HSEL Premier Rocket league only.
"Contact Support" can be used to receive quick assistance from GenE support staff to settle a potential score dispute or report any sort of misconduct.
Use "Share" to easily post-match results to socials!
Box 3
Match Chat -

All players need to utilize the Match Chat feature on the right side of the match page to communicate with their opponent.

Party Chat - Communicate exclusively with teammates.

If your opponent is unresponsive, please contact our support team HERE.
Box 4
Participants - Displays both teams' roster information, most importantly each user's "Game Name" or gamertag that will be seen in-game.

Also shows each team's admin name and email in case team admins need to contact each other.
Match History
Upon submission of a match score, the history of the match will live on the "Dashboard" (home page of the platform) under "Match History".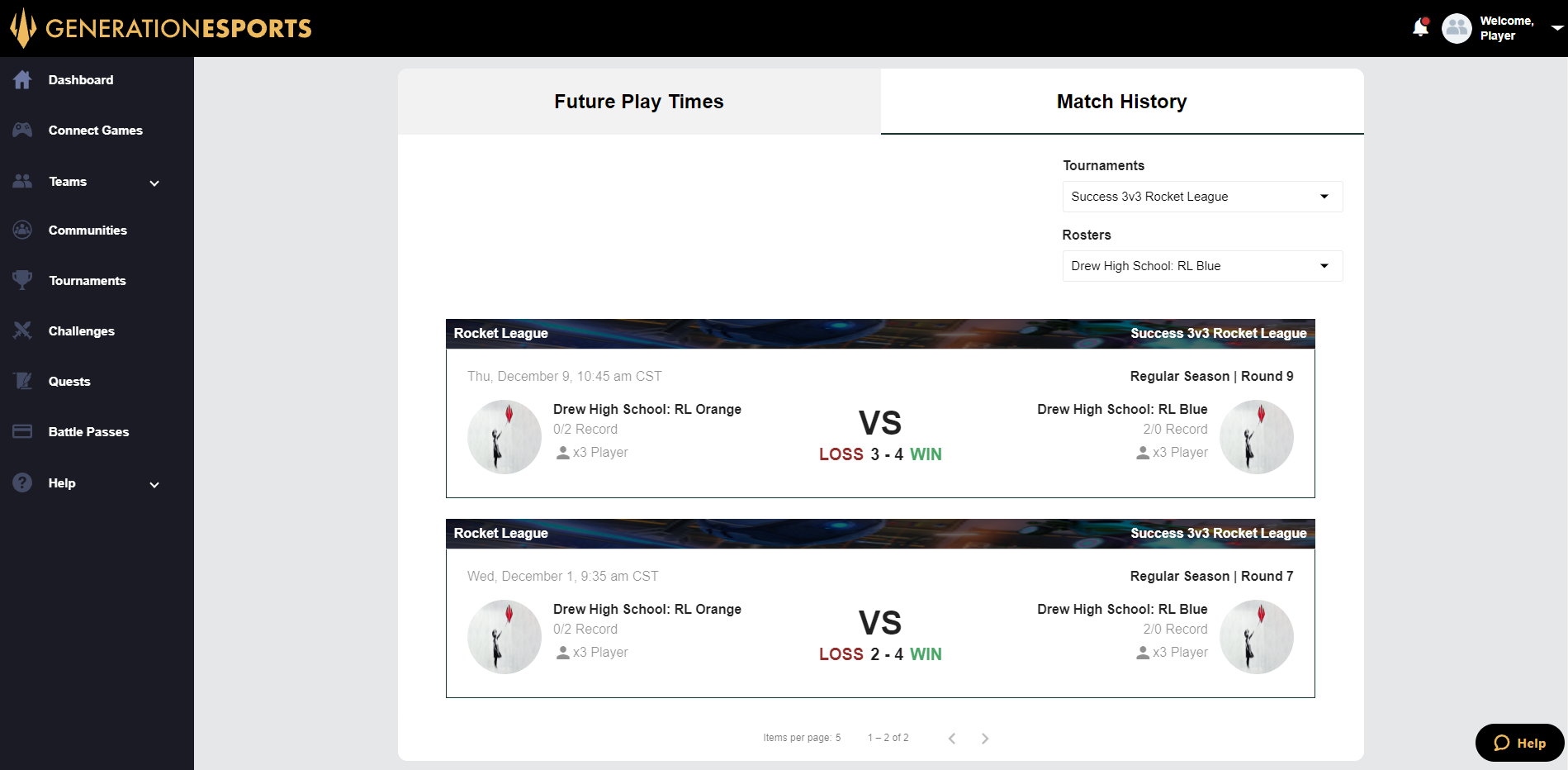 Completed matches by all teams for a tournament can be found by navigating to the specific game's tournament page and viewing the "Matches" tab.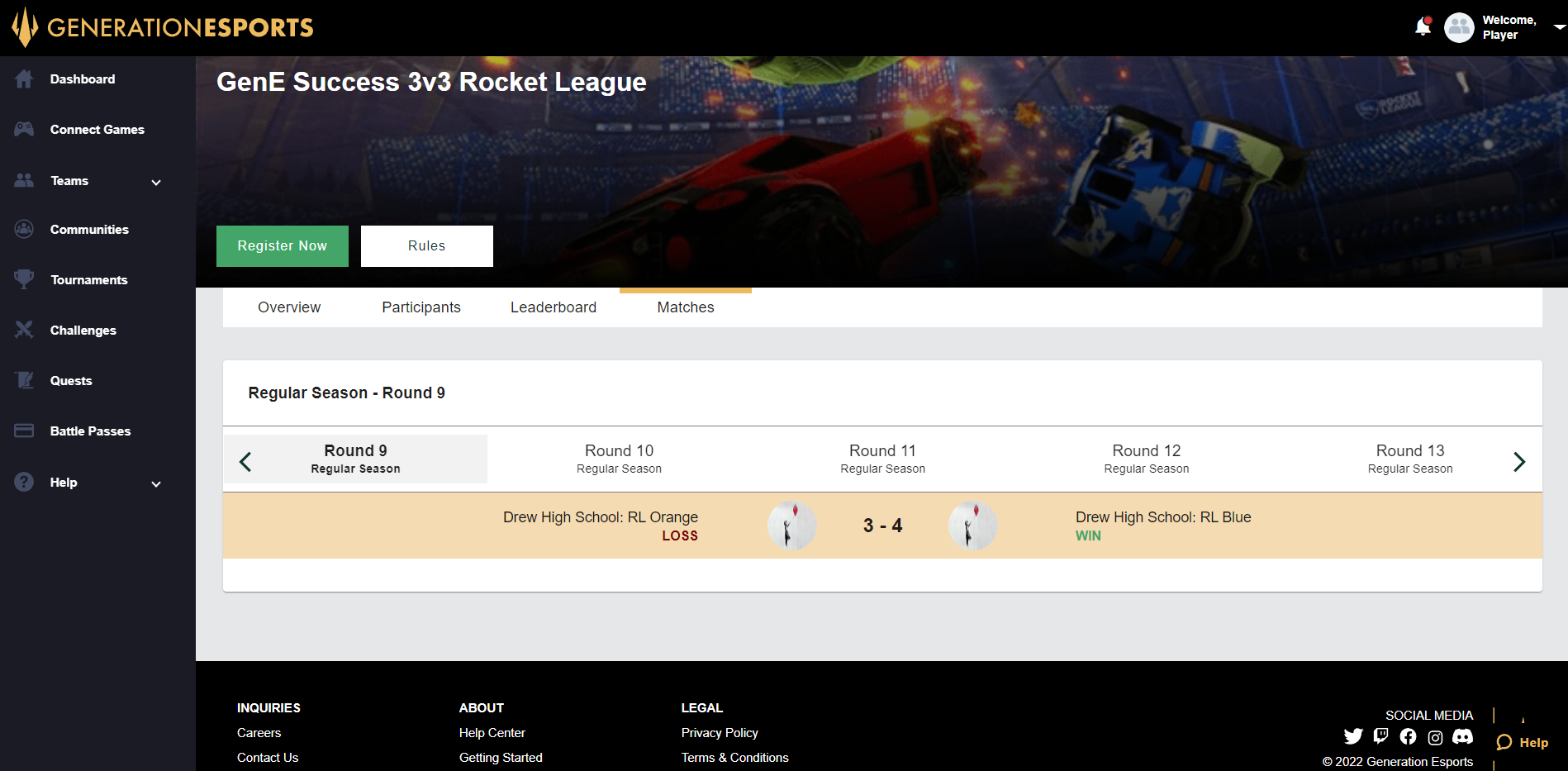 Bye Wins
Here is an example of a "Bye win" match page.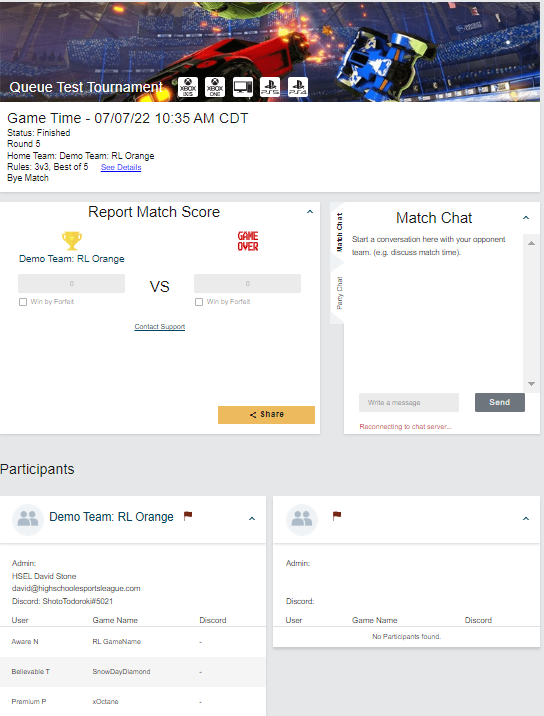 In the "Match History" tab of your dashboard, Bye wins are displayed like so: